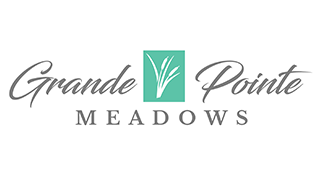 About The Community
Grande Pointe Meadows is a new style of development for North Grassie Properties. It is located just outside of the Perimeter Highway in the RM of Richot and has been designed to embrace rural living within a neighbourhood design. There is a developed plan to offer larger lots so people can have room to breathe outside of the hustle of the city. Set aside is plenty of green space and pond features that you would not typically find in a housing development. Home sites will give you and your neighbours more sizable yards so you do not feel like you are living on top of one another.
Fully serviced sewer and water
High-speed internet service
Large lot sizes
A quiet community
Coming soon The Villas at Grande Pointe Meadows!
Community Lot Map
Available Move-In Ready & Show Homes
| 1894 SQFT | 3 Bedrooms | 2 Baths | Grande Pointe Meadows

| 1270 SQFT | 2 Bedrooms | 2 Baths | Grande Pointe Meadows